Restorative Dentistry
If you have problem teeth and need expert dental services to restore your smile, pick up the phone and call City Dental Chicago. In addition to offering regular cleaning appointments, we're available to provide many restorative dentistry services. From tooth decay treatment to gum disease treatment and beyond, if you're concerned about oral health and want to work with a trusted dentist in Chicago, you've come to the right place. We're proud to be fully licensed and insured, and our team holds M.S. and D.D.S degrees. Make us your local dentist and look forward to a quality experience and a healthier smile. Contact us today to tell us about the dental services you need, and to get a free estimate!
We're available for emergency tooth abscess treatment and more, so don't hesitate to get in touch and tell us about the problems you're experiencing. Our roster of restorative dentistry services includes:
Cavities and Fillings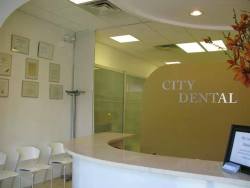 If you're suffering from cavities between teeth or within teeth, come to City Dental Chicago for cavity filling. After removing the decayed portion of your tooth, we'll continue cavity treatment by cleaning the affected area and filling the cavity with a material such as gold, porcelain, or composite resin. We have tooth-colored fillings available, so you won't have to worry about a visible filling affecting your smile. Cavity treatment and fillings for teeth both prevent continued decay and alleviate pain.
Dental Bridges and Crowns
Dental bridges and crowns are fixed prosthetics that strengthen or replace damaged teeth. Dental crowns cover a damaged tooth, protecting it and improving your smile's appearance. A dental bridge, meanwhile, fills the gap caused by one or more missing teeth and is attached to the teeth on either side. City Dental Chicago will put in your dental bridge or crown safely and carefully, restoring your bite and helping to preventing future issues such as cavities and gum disease.
Root Canals
When you have a tooth that is badly decayed or infected, you may need root canal treatment. A root canal procedure involves removing the infected or damaged nerve and pulp of the tooth and sealing it off to avoid further issues, such as an abscess. While root canals have a reputation for being painful, the root canal treatment will actually ease the significant pain that can result from an infected tooth. Call City Dental Chicago right away if you suspect that you may need a dental root canal.
Gum Disease Treatment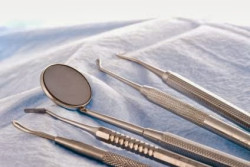 In addition to helping to reverse tooth decay and other dental issues, City Dental Chicago offers treatment for gum disease. We provide periodontal treatments for Stage 1 through Stage 4 gingivitis and other gum diseases. Studies show that gum health is vital to overall health, so if you're experiencing soreness, puffiness, or bleeding in your gums, don't hesitate to contact us for an appointment for gum treatment.
City Dental Chicago has been a local dentist since 1986. We care about our patients, offering quality tooth decay treatment and other services that are tailored to your specific needs. For your convenience, we accept most major insurance plans, and we have financing available for procedures your insurance doesn't cover. Call now to speak with a restorative dentist and get the help you need! 
Restorative Dentist
Restorative Dental
Dental Repairs