Services Offered
Finding a dentist in Chicago and the surrounding area doesn't have to be stressful. Contact City Dental Chicago, and look forward to getting the superior dental services you need and want! We've been a trusted local dentist since 1986. In fact, we have some patients who have been with us for more than 20 years. Whether you come to us for regular dental cleaning, for a cavity filling or root canal procedure, or for a cosmetic procedure such as laser teeth whitening, we'll give you the same attentive and knowledgeable service. We want to have a personal relationship with our patients. Call us today to learn more about what we can do for you, and to schedule your first appointment. We look forward to helping you enjoy a healthier, brighter, and straighter smile.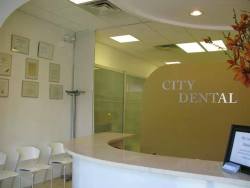 City Dental Chicago offers the following dental services:
Dental cleaning
Tooth decay treatment
Dental bridge and crown installation
Root canals
Gum disease treatment
Dental implants
Wisdom teeth removal
Laser teeth whitening
Dental veneer installation
Invisalign braces
And more!
Do you need to see an emergency dentist due to an abscessed tooth or an accident that knocked a tooth loose? We're available around the clock to help you. Are you more interested in speaking with a cosmetic dentist to improve an unsightly smile? We're equipped with everything it takes to give you results you'll love. City Dental Chicago wants to be your go-to dentist in Chicago. 
Licensed & Insured Local Dentist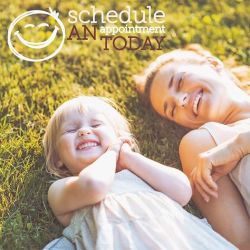 For your protection and peace of mind, City Dental Chicago is fully licensed and insured for all of the cleaning, cosmetic, and restorative dentistry services we offer. Our staff holds M.S. and D.D.S. degrees, so you can breathe easy putting your oral health in our hands. Whether you need tooth decay treatment or you want to learn more about veneers, you can count on City Dental Chicago to have your best interests at heart.
30+ Years in Cosmetic & Restorative Dentistry
In our more than 30 years in our field, we've seen and dealt with just about every dental issue there is. Trust our Chicago dentists for safe and effective treatments. From wisdom teeth removal to dental implants to emergency tooth extraction and beyond, we'll call on our training and experience to ensure that you come out of the procedure with the best possible outcome.
Free Estimates for Dentist Services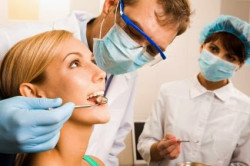 One of the things that sets City Dental Chicago apart from other Chicago dentists is the fact that we offer free estimates for our services. We'll be happy to tell you beforehand how much your veneers, root canal treatment, or other procedure will cost. We accept most major insurance plans, and we offer financing options for any procedures your insurance doesn't cover.
If you've been waiting to book a dentist appointment, now's the time to take that first step. Call today to speak with someone in our office about your needs! We have people on staff who speak Spanish, Polish, Russian, Chinese, and Korean, so you can be sure someone will be able to help you. At City Dental Chicago, our patients are our top priority.