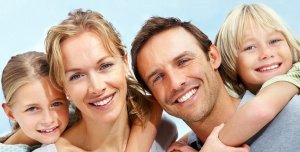 For superior dental services in Chicago, look no further than City Dental Chicago. Since 1986, we've been the local dentist to trust for dental cleaning, tooth decay treatment, emergency tooth extraction, and more. We also offer cosmetic dentist procedures, including laser teeth whitening, veneers, and Invisalign braces. Whether you're seeking to improve or maintain your oral health or you want to enhance your appearance with a whiter and straighter smile, City Dental Chicago is the team to trust. We always put our patients' needs first, striving to develop a personal relationship with you. We're knowledgeable, skilled, honest, and professional. If you're ready to schedule your dental services, call or e-mail us today! 
Dental Cleaning
Emergency Dentist
Laser Teeth Whitening
Licensed & Insured
30+ Years of Experience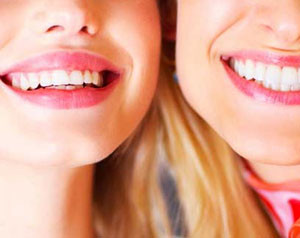 Our office is right here in Lincoln Park, and you can come to us from anywhere in the local Chicago area: Evanston, Skokie, Lake View, Logan Square, Wicker Park, Wrigleyville, Old Town, Near North Side, and beyond. When you call to discuss the services you need, we'll determine which member of our staff is best equipped to help you. As a comprehensive general dentist, we'll work hard to give you a safe and convenient experience. We care about your health and satisfaction, whether you come to us for veneers, wisdom teeth removal, or routine dentist teeth cleaning.
City Dental Chicago is proud to be a fully licensed and insured general dentist. We hold M.S. and D.D.S. degrees, so you can expect us to have the training and skill to meet your needs, whatever they may be. If you're experiencing periodontal pain, we'll work to ease that pain as soon as possible. If you're interested in a more beautiful smile, we'll talk to you about Invisalign braces and other cosmetic dental procedures. From cavity filling to dental implants and beyond, we'll give you the results you're seeking. Dentistry allows us to see problems and fix them promptly, giving our patients direct results.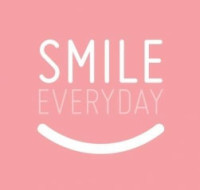 We take most major insurance plans, and we offer financing for any procedures that aren't covered by your insurance. We're pleased to offer free cost estimates for all of our scheduled and emergency dental procedures, as well. You can count on us to give you an honest and reasonable price quote, no matter what procedure you're booking.
Want to learn more about City Dental Chicago? Call our office today. If English isn't your first language, we have people in our office who speak Spanish, Polish, Russian, Chinese, and Korean. It's all part of our effort to put our patients' health and satisfaction first, no matter what. Make us your go-to dentist in Chicago and look forward to a great overall experience!